Stocks Finish Mixed After European Elections
By Andrea Tse -
05/07/12 - 4:46 PM EDT
NEW YORK (
TheStreet
) -- Stocks barely budged Monday as Wall Street reacted with restraint to the shifting political landscape in Europe following weekend elections in France and Greece. The subdued response implies that investor worries about efforts to instill austerity in the eurozone as well as long-term questions about the overall stability of the single-currency bloc were already priced in to a large extent. The
Dow Jones Industrial Average
was down nearly 30 points, or 0.23%, to finish at 13,008.53. The blue-chip index sank as low as 12,970 earlier in the session. The
S&P 500
was up slightly less than half a point, or 0.04%, to close at 1369.58, and the
Nasdaq
advanced 1.4 points, or 0.05%, to settle at 2958.
Breadth within the Dow finished mildly negative with 17 of the index's 30 components moving lower. The biggest percentage losers among the blue chips were
Caterpillar
,
Hewlett-Packard
,
Home Depot
and
Microsoft
.
Bank of America
was the biggest percentage gainer, rising 2.8%.
Walt Disney
was also a standout on the upside, gaining 2.1% after
The Avengers
enjoyed tremendous success at the box office, raking in a record $200.3 million in North America during its opening weekend. The company is due to report its fiscal second-quarter results after Tuesday's closing bell. Shares of
Intel
, which announced a 7% increase in its quarterly dividend payout before the opening bell, were ticked down 0.5%. In the broader market, winners narrowly outpacing losers on the
New York Stock Exchange
, while gainers were slightly ahead of decliners on the Nasdaq. On Sunday, Greek voters punished mainstream politicians and voted in favor of a far-right group for Parliament. With the country now in political gridlock and its ability to form a coalition government in doubt, questions have reignited over Greece's ability to carry out the strict reforms and cutbacks required for its crucial international bailout and future with the euro. Without any relief to the deadlock, Greece may be faced with repeat elections under a caretaker government in mid-June. Around this time, Athens was supposed to be in the process of pushing through a new austerity package worth €14.5 billion ($19 billion) for 2013 to 2014. During that month, Greece was also scheduled for a € 30 billion ($39.4 billion) installment of aid from other eurozone nations and International Monetary Fund.
Meanwhile, Francois Hollande defeated incumbent Nicolas Sarkozy in the French presidential election by about four percentage points on Sunday. The election had turned into a
referendum
on austerity measures championed by Sarkozy and his close partner, German Chancellor Angela Merkel, as they sought to lead the eurozone out of its debt crisis. Merkel has already invited Hollande to Berlin for his first official visit as France's president after his inauguration on May 15. Merkel cautioned though against any expectations that the austerity measures and the fiscal compact that European leaders have agreed upon will be undergoing renegotiation. Also on Sunday, Merkel's coalition of Christian Democrats and pro-business Free Democrats lost a state election in the northern state of Schleswig-Holstein, potentially weakening her political clout in Germany and affecting the country's ability to dominate in eurozone decision-making. "The reaction is somewhat contained because of the lack of acceptance as to what the overall consequences could be," said Jeff Sica, president and chief investment officer of SICA Wealth Management, of the elections. "This market is very short sighted ... it has difficulty looking at consequences that are not right in front of its face." "The real catalyst will be when Spain is more upfront about the depth of its problems," Sica added. In Europe, the Dax in Germany was down 0.4% and the London stock exchange was closed for the May Day holiday. The Hang Seng Index in Hong Kong closed down by 2.6%. Japan's Nikkei average fell 2.8%. The benchmark 10-year Treasury gained 1/32, diluting the yield to 1.881%. The dollar was up 0.1%, according to the dollar index.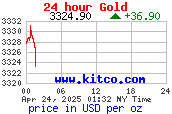 In commodity markets, the June crude oil contract was off 58 cents at $97.91 a barrel. June gold futures fell $5.80 at $1,639.40 an ounce. The only piece of U.S. economic data came late in the afternoon when the Federal Reserve said consumer credit
swelled by $21.3 billion in March
, more than $10 billion above the consensus estimate compiled by
Briefing.com
. Another hot topic on Wall Street on Monday was
Facebook
kicking off its IPO roadshow in Manhattan. The social networking giant expected to make its public debut on May 18. The pricing range for the shares is $28-$35 each. Sterne Agee is an early bull on the stock, initiating coverage with a buy rating on Monday. "Just like Google did less than a decade ago, we believe Facebook is disrupting the worldwide advertising market (~$600 billion), particularly its $68 billion sub-segment of online advertising (a market that is expected to reach $120 billion by 2015 or CAGR
compound annual growth rate
of 13%)," said the firm, which set a one-year price target of $46 and a two-year target of $59 for the stock.
In other corporate news, shares of
Vertex Pharmaceuticals
were soaring more than 55% following news that its
proposed two-drug cystic fibrosis therapy
improved lung function in clinical studies. More than 36 million shares were changing hands, far eclipsing the stock's trailing three-month daily average volume of 2.4 million.
Cognizant Technology
was a big loser in Monday's action, tumbling nearly 20% after the provider IT consulting services gave a more conservative outlook than Wall Street was expecting. Citing a "slower than anticipated acceleration in demand" at the start of the current quarter, the company said it now sees revenue growth of at least 20% in 2012, down from a prior view for growth of at least 23%.
Tyson Foods
reported second-quarter earnings Monday of $166 million, or 44 cents a share, up from year-earlier earnings of $159 million, or 42 cents. Sales were $8.3 billion, up from $8 billion last year. On average, analysts expected the company to post a quarterly profit of 38 cents a share on revenue of $8.47 billion. The stock rose 3.3%. First-quarter reporting season is in the final innings now with 83% of S&P 500 companies having disclosed their results. Of those companies, 68% have beat earnings per share estimates, according to
Thomson Reuters,
with the consumer discretionary and materials posting the most beats. Twenty-three percent of companies have missed expectations, and 9% have matched expectations. Stocks are coming off their worst week of 2012 with the big blow coming on Friday following news that the United States added only 115,000 jobs last month.
--Written by Andrea Tse in New York.
>To contact the writer of this article, click here:
Andrea Tse
.
Latest news from section
Latest news from TheStreet