Stocks Finish Mixed; Nasdaq Extends Rally
By Andrea Tse -
07/02/12 - 4:59 PM EDT
NEW YORK (
TheStreet
) -- U.S. stocks finished mixed on Monday, getting the holiday-shortened week off to a slow start following Friday's euphoric response to European summit developments. The equity markets are slated to close early at 1 p.m. ET on Tuesday and be shut down completely on Wednesday for the July 4th Independence Day holiday. Monday's economic data provided little impetus to rally further as a weaker than anticipated report showed a contraction in monthly manufacturing activity for the first time in nearly three years but the Nasdaq and S&P 500 both managed modest gains while the Dow finished more than 75 points above its session low. The
Dow Jones Industrial Average
lost nearly 9 points, or 0.07%, to close at 12,871. The
S&P 500
added more than 3 points, or 0.25%, to settle at 1365.51. The
Nasdaq
booked a gain of more than 16 points, or 0.55%, to finish at 2951, its high for the day.
Breadth within the Dow was split equally between winners and losers. The biggest blue-chip decliners were
Alcoa
,
Bank of America
,
Boeing
,
Caterpillar
,
du Pont
and
General Electric
. The biggest gainers in the index were
American Express
,
JPMorgan Chase
, and
AT&T
. The weakest sectors were conglomerates, capital goods and consumer cyclicals, while health care, financials and utilities were areas of strength. The bulls were kept in check after the Institute for Supply Management reported its manufacturing index fell to 49.7% in June from 53.5% in May, indicating contraction for the first time since July 2009. The market was expecting the index to fall to 51.5% in June, according to
Briefing.com.
"The fall in June's ISM manufacturing index to below 50 for the first time since the last recession is the surest sign yet that the US is catching the slowdown already underway in Europe and China," wrote Paul Dales, chief U.S. economist at
Capital Economics
in response to the data. "But the index does not suggest that another recession is looming." Dales explained a reading below 47.0 is viewed as indicative of declining economic growth. "The index is therefore only (!) pointing to a slowdown in annualized GDP growth from 1.9% in the first quarter to a little under 1%," he said. The big culprit in Monday's disappointing manufacturing report was the drop in new orders to 47.8 from 60.1. "That is the largest one-month fall since the 9/11 terrorist attacks," Dales said. "It is especially worrying as the new orders index is the most forward-looking component of the survey." Other data was more positive as the Commerce Department reported that construction spending surged by 0.9% in May, far exceeding the expected 0.2% increase, according to
Briefing.com
. April's increase was upwardly revised to 0.6% in the less impactful report. "We're going to see a recovery, but a haphazard
economic
recovery," said Fuad Ahmed, CEO of Just2Trade. A key economic indicator coming up later this week and after the July 4 holiday and July 3 half day is Friday's nonfarm payrolls report from the Labor Department, which is expected by
Briefing.com
to say that the economy added 100,000 jobs in June after creating a paltry 69,000 jobs in May.
Also, the European Central Bank's latest monthly policy meeting and rate decision as well as Spain's bond auction take place on Thursday. Meanwhile, many analysts are already looking ahead to next week, when
Alcoa
is slated to kick off third-quarter reporting season on July 9. "You're seeing companies already coming in and bringing expectations down, which could mean that more corporations have the ability to beat their estimates," said Quincy Krosby, market strategist with Prudential Financial. The FTSE in London settled up 1.25% and the DAX in Germany finished with a 1.24% gain. Hong Kong's Hang Seng index was closed for the day. The Nikkei in Japan closed down 0.04%.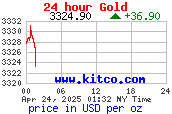 August crude oil futures settled down $1.21 at $83.75 a barrel. August gold futures shed $6.50 to settle at $1,597.90 an ounce. At last check, the benchmark 10-year Treasury was up 18/32, diluting the yield to 1.593%, while the greenback was up 0.34%, according to the
dollar index.
In corporate news,
Bristol-Myers Squibb
is purchasing diabetes drugmaker
Amylin Pharmaceuticals
in a deal valued at about $7 billion. Amylin shares jumped nearly 9%.
Dell
shares fell 1% after the PC giant announced its acquisition of software specialist
Quest Software
for $2.4 billion. Shares of
Barclays
added more than 4% after the company announced the resignation of Marcus Agius as chairman.
Agius departs following the bank's
$453 million settlement of an investigation
into alleged interest rate manipulation. Technology distributor
Ingram Micro
agreed to acquire wireless device distributor
BrightPoint
for $840 million, including debt. The offer of $9 a share is a 66% premium to BrightPoint's closing price Friday of $5.41. Ingram shares gained about 0.5% and BrightPoint's stock surged more than 66%. Germany's
Linde
agreed to buy
Lincare Holdings
for about $3.8 billion. Under the deal, Linde will pay $41.50 a share for Lincare, a leader in the U.S. home respiratory market. Lincare shares popped more than 21%.
Apple
agreed to pay $60 million to
Shenzhen Proview Technology
to settle a dispute in China over ownership of the iPad name, a court announced Monday, according to a report from
The Associated Press
. The deal removes a potential obstacle to sales of the iPad in China, a key market. Apple's stock rose 1.49%.
-- Written by Andrea Tse and Joe Deaux in New York.
>To contact the writer of this article, click here:
Andrea Tse
.
Latest news from section
Latest news from TheStreet