Stocks Close Positive Week on Down Note
By Andrea Tse -
07/20/12 - 4:59 PM EDT
NEW YORK (
TheStreet
) -- U.S. stocks finished sharply lower Friday as soaring Spanish borrowing costs renewed concerns about Europe's debt crisis. The sour market mood prompted a broad decline across risk asset classes as well as a sharp spike in bond prices with the five-year Treasury yield touching a record low. The latest round of earnings reports were mixed as well, lending little support for equities. Still, the major indices did finish higher for the week. The
Dow Jones Industrial Average
shed 121 points, or 0.93%, to close at 12,823. The move pushed the blue-chip index back into negative territory for the month. For the week, though, the Dow rose 0.36%, and the year-to-date gain sits at 4.95%. The
S&P 500
fell 14 points, or 1.01%, to settle at 1363. The benchmark index tacked on 0.43% for the week, and it's now appreciated 8.35% in 2012. The
Nasdaq
sank 41 points, or 1.37%, to finish at 2925. It added 0.57% on the week and is up 12.29% year-to-date. Within the Dow, 27 of the index's 30 components closed lower. The biggest percentage decliners were
Bank of America
,
Travelers
,
Intel
and
McDonald's
. The blue-chip gainers were
Wal-Mart Stores
,
General Electric
and
Chevron
. GE shares were rising 1.7% after the company reported second-quarter operating earnings of $4 billion, or 38 cents a share, beating the consensus estimate for a 37-cent profit.
GE's second-quarter revenue
totaled $36.5 billion, missing the consensus estimate of $36.8 billion. Financials were among the biggest losers in the broad markets along with the transportation, technology and consumer cylical sectors. The European markets were weak as well and the selling accelerated after the government of the Spanish region of Valencia requested its own bailout following the approval by eurozone finance ministers of the bailout terms for Spain's banks, which involves a package valued at up to €100 billion ($122 billion). The approval of the deal didn't calm investors' nerves over the fate of the eurozone, with Spanish bond yields again hitting levels considered unsustainable and the 10-year remaining above 7%. Demand at a Spanish bond auction Thursday was lackluster.
The FTSE in London finished down 1.09% and the DAX in Germany settled down 1.9% "The passing of the EU bail-out for Spain today would have been expected to have seen a positive reaction, but the opposite is true," commented Richard Gilhooly, U.S. director of interest-rate strategy at TD Securities. "No shortage of action coming out of Spain on Friday and it is souring the overall tone," said Andrew Wilkinson, chief economic strategist at Miller Tabak. Brad Sorensen, market and sector research director at Charles Schwab, wasn't surprised by Friday's weakness. "We were probably due for a little pullback after three decent days on the market, decent uptrend over the past month or so, and so a little pullback isn't all that surprising," he explained. "We continue to expect this
narrow
general trading range over the next month or so until we get Europe kind of back in to action, coming back from vacation, and people get back into the game after the summer plans. ... We think this grinding sideways, muted action will likely be the story of the day for the next month or so."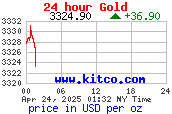 September crude oil futures lost $1.14 to settle at $91.83 a barrel, snapping a seven-session winning streak. August gold futures settled up $2.40 at $1,582.80 an ounce amid some fresh safe haven buying. Safe haven seekers were also pushing the benchmark 10-year Treasury up 15/32, diluting the yield to 1.460%. The greenback was rising by 0.68%, according to the
dollar index.
The tech sector was one of the market's weak spots despite a raft of exciting IPOs.
Palo Alto Networks
shares soared in their debut Friday, as investors clamored for a piece of the networking security specialist. Palo Alto Networks
priced
its IPO at $42 a share Thursday night. That was above the expected range of $38 to $40 a share, which had been raised earlier in the week as investors sought to get a piece of the fast-growing technology company. Palto Alto shares, which trade under the ticker "PANW," opened trading on the New York Stock Exchange at $55.10 per share, a gain of 31.2% over the IPO price. The stock closed at $53.13, up 26.5%. Shares of online travel company
Kayak Software
also surged on their first day of trading Friday, finishing with a 27% gain at $33.18 after pricing its offering above the proposed range as well.
Five Below
shares were able to rise another 3% to close at $27.27 after the specialty retailer's shares surged 55% during their debut on Thursday.
Google
reported second-quarter non-GAAP earnings of $3.35 billion, or $10.12 a share, on revenue excluding traffic acquisition costs of $8.36 billion. Analysts were looking for a profit of $10.04 a share from the Internet search giant on revenue of $8.41 billion. Shares advanced 3%.
Microsoft
posted a non-GAAP profit of $6.93 billion, or 73 cents a share, for its fiscal fourth quarter on revenue of $18.06 billion. Analysts were looking for earnings of 62 cents a share on revenue of $18.13 billion. Microsoft saw strong growth in its server and tools business in the quarter but the stock slipped 1.8%.
SanDisk
, the flash memory specialist, on Thursday reported non-GAAP earnings of $51 million, or 21 cents a share, for the second quarter on revenue totaling $1.03 billion. The performance topped the average estimate of analysts for a profit of 18 cents a share on revenue of $1.02 billion. Shares surged 10%.
Chipotle Mexican Grill
shares plummeted 21.5% to close at $316.98 after the fast-casual restaurant chain reported that sales growth slowed at established restaurants in the second quarter thanks to tepid U.S. economic conditions.
-- Written by Andrea Tse in New York.
>To contact the writer of this article, click here:
Andrea Tse
.
Latest news from section
Latest news from TheStreet