Stock Futures Rally on Fed's QE Announcement
By Andrea Tse -
09/14/12 - 9:03 AM EDT
NEW YORK (
TheStreet
) -- U.S. stock futures were pushing higher Friday, pointing to an extended rally on Wall Street despite some tepid economic data, after the
Federal Reserve
announced Thursday aggressive monetary policy action including an open-ended bond-buying program and after the central bank said that a highly accommodative monetary policy should remain in place until it sees real strength in the economic recovery. Futures for the
Dow Jones Industrial Average
were up 41 points, or 27.14 points above fair value, at 13,486. Futures for the
S&P 500
were up more than 4 points, or 1.46 points above fair value, at 1455. Futures for the
Nasdaq
were up 10.5 points, or 7.55 points above fair value, at 2832. "The stock market has already reacted to
the
FOMC announcement ... I expect, however, that the stock market response to QE3 will continue to be positive while that program is in place," said Brian Gendreau, market strategist at Cetera Financial Group, who notes that the S&P 500 rose 36.4% during QE1 and 10.2% during QE2. "Other matters, such as the impending fiscal cliff and Europe's continuing troubles could of course work in the other direction, but the additional liquidity from QE3 will be viewed as a source of support for the market by investors, in my view," he said. Gendreau, however, said he expects that the third round of stimulus will have a diminishing impact on the market. Long-term interest rates are already at such low levels that their going down a further few basis points would unlikely have as big of an impact on household or corporate borrowing and investing decisions, he said. Quincy Krosby, market strategist with Prudential Financial, cautioned that while investors are cheering the Fed's commitment to continued stimulus, economic and corporate fundamentals may soon make their way back into the headlines. "Still, with the focus on mortgages, housing and housing related stocks should continue to do well," said Krosby . "Banks, particularly those sensitive to the housing markets, are also beneficiaries of the Fed's move. " Krosby added that high yield bonds, similarly, will benefit from the Fed's stance on keeping rates low for a longer period of time. The international and commodity markets were also rallying, while Treasuries and the dollar declined. The FTSE in London was up 1.56% Friday and the DAX in Germany was gaining 1.53%. The Hong Kong Hang Seng index settled up 2.90% and the Nikkei in Japan finished up 1.83%. The benchmark 10-year Treasury was plunging 26/32, raising the yield to 1.815%. The greenback was sliding 0.45%, according to the
dollar index.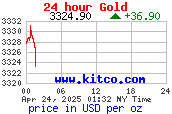 October crude oil futures were adding $1.78 at $100.09 a barrel and December gold futures were rising $5 at $1,777.10 an ounce. The major U.S. equity averages soared Thursday after the Fed
more than fulfilled expectations
for another round of quantitative easing. After staying anemic for most the summer, volumes surged to more than 4.57 billion on the New York Stock Exchange and 1.87 billion on the Nasdaq Thursday after the announcement, bolstering the case for a bullish market development. The U.S. economic calendar is busy Friday. The Census Bureau said before the open Friday that retail sales rose 0.9% in August after increasing by a downwardly revised 0.6% in July. On average, economists were expecting retail sales to gain 0.7%. Although the headline number was quite strong, given the rebound in gasoline prices, overall, "this has to go down as a weak report," said Paul Dales, senior U.S. economist at Capital Economics. "Most of the spending in August was on products that households have to buy, such as gasoline, not items they like to buy, such as new TVs." The Bureau of Labor Statistics announced that the consumer price index for August increased 0.6% after being unchanged the prior month, and that the core measure factoring out the food and energy components rose 0.1% for the second month in a row. Economists expected the CPI to rise 0.5% in August and the core CPI to advance 0.2%. The Federal Reserve is expected at 9:15 a.m. to report that industrial production fell 0.2% last month after rising 0.6%. The University of Michigan Consumer Sentiment Index at 9:55 is predicted to have retreated to 73.5 in September from 74.3. The Census Bureau also is forecast by economists to say that business inventories rose 0.4% in July after increasing 0.1% in June.
UnitedHealth
is to replace
Kraft Foods
in the
Dow Jones Industrial Average
, effective with the opening of trading on Sept. 24.
Home Depot
, the No. 1 home-improvement retailer, said Friday it will
close
its seven remaining big box stores in China and cut 850 jobs.
Ford's
board may name CEO
Alan Mulally
as non-executive chairman to keep him involved with automaker after he leaves the top post, a person familiar with the matter told
Reuters
. Several private-equity firms are considering a buyout offer for
Staples
, according to a report from
Fortune
. Among the firms is Bain Capital, which helped launch the office superstore 26 years ago. Discussions have been preliminary thus far, with sources saying the earliest an actual offer could come would be late in 2012,
Fortune
reported.
--Written by Andrea Tse in New York.
>To contact the writer of this article, click here:
Andrea Tse
.
Latest news from section
Latest news from TheStreet